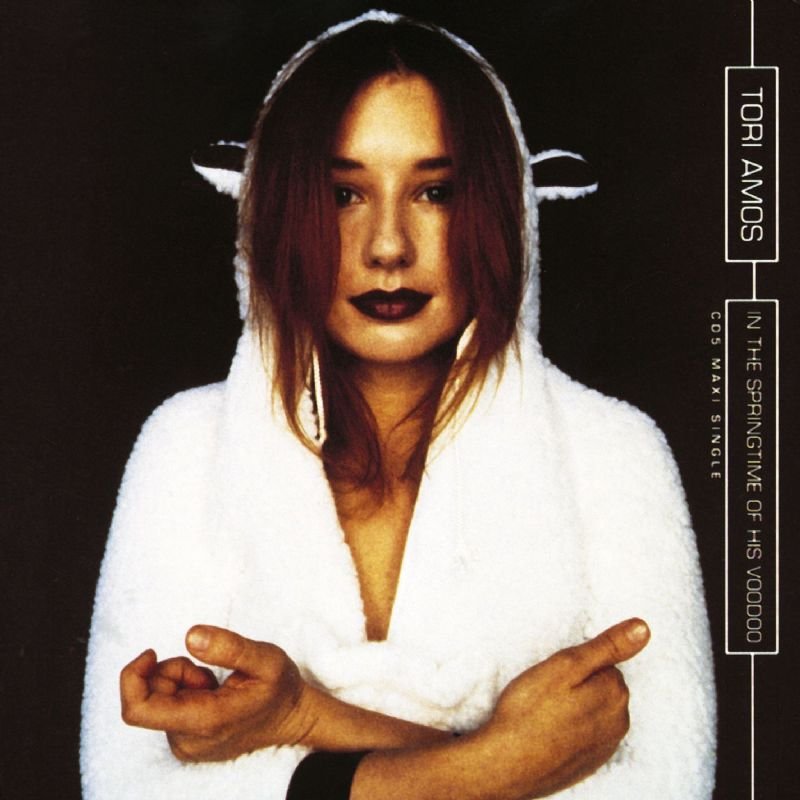 In the springtime of his voodoo -
Tori Amos
There is a song I've been waiting to post for ages and the video has come out today, so it would have been a great time BUT... I have to post something else today! I have to talk a little bit about last night's concert, because Tori, the 50 year-old Tori that seemed to have exhausted her artistic energy in the last few years ROCKED IT! It's been my best concert of her so far, I've been super happy to finally get Cornflake Girl at my 3rd attempt (it's been an unforgettable moment) and, even if the rest of the setlist has been mixed to my taste, she was in such a great shape that she rocked it all! When I got to the theatre I found out that my place was as crappy as it gets (way up to the end, with an iron structure impeding part of my vision, kind of an eagle-seat) and I spent the time just before the concert standing and I got to one of the empty seats in the area just below, at least I've been able to enjoy the concert from a decent position! And it was totally worth it!
What I'm posting now is one song I've never been strongly attached to (that is in an album I AM very much into) and that I didn't expect her to play at all and, well... it's been amazing, the whole surprise effect, the performance, the whole thing... great, just great! I wanted to share with you a quite good recording of last night's performance but I can't seem to put the video here, so you can find it
here
and down here you find the album version.